Mom, Dad and Bryan's New York City Visit (6/8/01-6/9/01)
Note: Click on the picture to see a larger version.
Museum of Natural History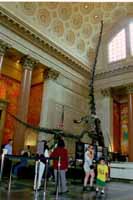 Click a link below to see other pictures from this trip
(At and outside my Apartment) (Central Park Zoo)
Copyright © 2001 by Kattychick.com. All Rights Reserved.