Argentina: Buenos Aires
Note: Click on the picture to see a larger version.
Left: Katy and Mom in front of the parliament House
Right: Mom, Katy, Alison and Shirley on the streets of Buenos Aires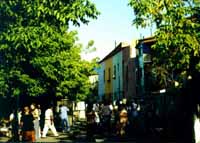 A view from "Tango" Street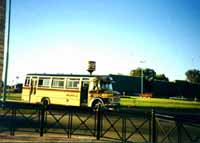 An old Argentinian public bus
Left: Katy in front of a mural at the edge of Tango Street
Right: Mom at an old shipyard
Bottom: Shipyard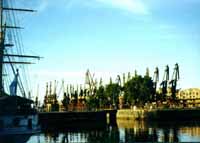 Gas station
Click a link below to see more Argentina trip photos
(Argentina: Patagonia - Glaciers) (Argentina: Patagonia - Wildlife)
Copyright © 2001 by Kattychick.com. All Rights Reserved.